2017 Hall of Fame Inductees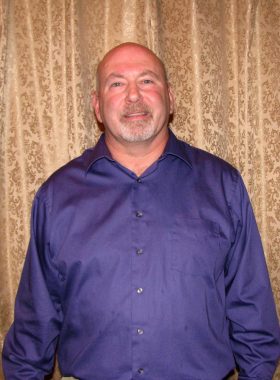 Jeff Elmer
2017 FWBA Hall of Fame 
Jeff has bowled for over 20 years and was considered one of the best bowlers in Fort Wayne. He is the only 5 time master's champion. He had over six City Championships as well as bowling in 6 National PBA tournaments.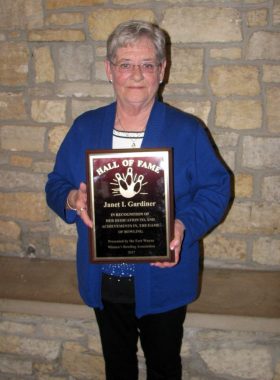 Janet Gardiner
2017 FWWBA Hall of Fame 
Janet was inducted for her meritorious service. She has been involved with the board for over 15 years. She has served as President for the last 9 years bringing her incredible organizational skills to the board along with her passion for service and bowling. Janet has been a secretary for two leagues for over 25 years and involved with ARC Bowling with her son Glen. She is always the first one to volunteer for special committee's whether it is at the local level or the state level. She has lead the Fort Wayne Women's Bowling Association with kindness, and passion to keep our Association thriving in the future.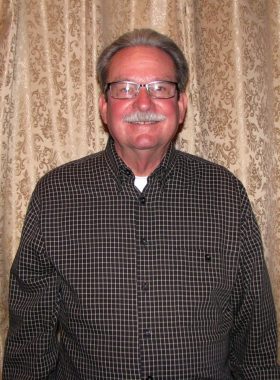 Rich Horny
2017 FWBA Hall of Fame
Rich has bowled for over 30 years and has amassed several impressive tournament wins. He was a member of the Tournament Bowler's Ledger 1977 ABC Team All Events Champions, plus the Indiana State Team Team Actual Championship.
FWBA Hall of Fame
* Deceased
Name
John Black*
Frank(Chick)Carr*
Bill Doehrman*
Ed Hickman*
Eddie Kraft*
Herman Muesing*
Everett Scott Sr.*
Roy Stirk*
Tom Carr*
Harold Hollman*
John Stage*
Milt Bryan*
Joe Hambrock*
George Jackson*
Wilber Biggs*
Art Rodewald*
Monty Schmidt*
Bob Carteaux
Earl Kepfer*
Gerry Schmidt
Carl Hanson*
Curt Schmidt
Theo Gawthorpe*
Richard Kerschner*
Paul Neiter
Bob Carr*
Bus Oswalt
Ron Ramsey*
R. J. Stetter*
Jack Cook*
Elija McDonald*
Linus Schmitt*
Roland Helmke*
Dick Rump*
Pat Alexander
Year
1977
1977
1977
1977
1977
1977
1977
1977
1978
1978
1978
1979
1979
1979
1980
1980
1980
1981
1981
1981
1982
1982
1983
1983
1983
1984
1984
1984
1984
1985
1985
1985
1986
1986
1987
Name
Art Degitz*
Robert Perry*
Jake Yoder
Ray Huth*
Jim Thomas, Jr.
Edward Trabel
Verle Davidson*
Les Hahn*
Cecil Huffman*
Dan Johnson*
Robert South*
Robert Weimer*
John Birdwell*
August (Lefty) Greim*
Herb Koch*
Jerry J. Rippe
Ray Taber*
Dick Wyatt*
Richard Lipp*
Paul Thomas*
Don Charais*
Robert Ellis Sr.*
Richard Sarrazin
Harry Fortman*
Don Gentile*
Vic Sockrider
Errol Schuman*
Charles L. Blake*
Robert Wafford
Kevin G. Miller
David B. Kerschner
Skip V. Litten*
Stan Love
Garry Nash
Sylvester Hill

Year
1987
1987
1987
1988
1988
1988
1989
1989
1989
1989
1990
1990
1991
1991
1991
1992
1992
1992
1993
1993
1994
1994
1994
1995
1995
1995
1996
1996
1997
1997
1998
1998
1999
1999
2000

Name
Martin W. McNerney
Edwin John Keller
Thomas M. Osbourne
Larry Petrie
Bill McAbee
Dean Chapman*
Robert E. Byanskie
Robert E. Shank
Furl D. Elzey
Terry Bodine
Edward Pfeiffer*
Jimmy Bloom*
Ronald E. Doan
Jeff B. Dreyfus
Jack Dunifon
Terry L. Miller
Robert L. Schmitt*
Daniel Rippe
Greg Smith
Arthur "Jeff" Fox
Richard Minnick
Derek W. Smith*
Patrick A. Webster
Jerry L. Evans
Robert Kaiser
Terry Rohrer
Norman Grams
Eddie Tackett
Shawn Fox
Arthur Smethers*
Doug Cutler
Michael Sutton
Jeff Elmer
Rich Horny

Year
2000
2001
2001
2002
2002
2002
2003
2003
2003
2004
2004
2004
2005
2005
2006
2007
2007
2008
2009
2010
2010
2011
2011
2012
2013
2013
2014
2014
2015
2015
2016
2016
2017
2017

FWWBA Hall of Fame
* Deceased
Name
Golda Kessler*
Diane McAllister*
Anita Rump*
Sybil Howe*
Erma Lackey*
Elaine Felger*
Candace Fleet*
Martha Herrick*
Sandie Hornsby
Bonnie Isenbarger
Carol Lantz*
Jo Bowman*
Marie Branning*
Marie Bushman*
Lauren LaCost
Josh Reed-Will*
Norma Taylor
Irma Andrews
Fay Mahlan*
Pat McGary
Bonnie Reed
Linda Zahm
Elaine Spencer
June Davis
Virginia Brewer*
Year
1987
1987
1987
1988
1988
1989
1989
1990
1990
1991
1991
1992
1993
1994
1995
1996
1997
1998
1998
1999
1999
2000
2000
2001
2001
Name
Rene Greene
Lou Ramsey*
Nancy Trabel*
Sandy Kaiser*
Cleota Dewitt*
Denise M. Bruce
Freda McDonald*
Deborah Wilkerson
Edna Hermeler*
Ellen J. Payne
Theresa L. Moore
Jacqui Strickler
Betty Robinson*
Judith Tracey
Sally Scott*
Mary Wichern
Marylin Wright*
Rebecca Bredemeyer
Erica Cutler
Sandra Hall
Christina Weaver
Tamesha Green
Joan Baines
Janet Gardiner

Year
2002
2002
2003
2004
2005
2005
2006
2006
2006
2007
2007
2008
2008
2009
2009
2011
2011
2013
2014
2015
2015
2016
2016
2017