High School Information
Fort Wayne high school bowling was started in 1998 with 10 high schools participating.  This is considered a "club sport" in the high schools but because the state high school organization is involved there are sectionals, regionals, semi state, and state competition.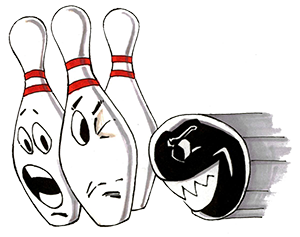 Recent News
The Fort Wayne Metro USBC Star of Tomorrow Scholarship award is to recognize the star qualities in a high school student who competes in the sport of bowling.
The deadline for this application is FRIDAY, MARCH 1, 2019.