29th Seniors Singles Tournament
There are 2 ways to register for this tournament:
Download the Entry Form OR
Submit the Online Entry Form Below
ONLINE entries close NOV 11
FINAL entries close NOV 17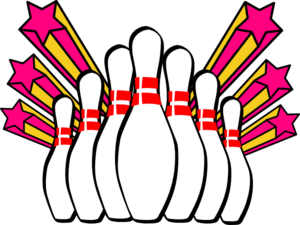 WHERE: Eagles #248, 4940 Bluffton Road, Fort Wayne, IN 46809
WHAT: A singles tournament open to all USBC sanctioned bowlers 50 years of age and over.
COST: $20
SQUAD TIMES:
Friday, November 15 @ 1pm
Saturday, November 16 @ 9am & 12pm
Sunday, November 17 @ 10am & 1pm
Enter early, only 10 lanes available per shift.
MAKE CHECK PAYABLE TO AND MAIL BY NOVEMBER 13 TO:
Fort Wayne Metro USBC
6505 Constitution Drive
Fort Wayne, Indiana 46804
Prize fees will be returned 100% in prizes on a 1 in 5 ratio
3 games handicap – 100% from 210 average
Multiple participation allowed, cash only once.
Separate prize list for each age group

Class "A" Division = 50-64
Class "B" Division = 65 & Over
Tournament Rules
This is a singles tournament open to all USBC sanctioned bowlers 50 years of age and over.
Entrants must have reached 50th birthday on or before 1st day of tournament.
Handicap for all bowlers will be 100% of the difference between their average and 210.
The tournament will be singles of three (3) games on the same pair of lanes.
All bowlers must present a current USBC membership card at sign-in. No participation entry fee will be available.
Entrants will use highest USBC sanctioned league average based on a minimum of 21 games of 2018-19 season. If bowler has no 2018-19  average, current average as of November 15, 2019,will be used (12 game minimum). The 10 pin rule based on 21 games will apply at time of bowling (USBC Rule #319A), as well as average verification. If no average, men will use a 175 average, women 165. USBC Rule 303(Right to refuse entry)will be in effect.
Failure to use the correct average shall disqualify score if submitted average is lower than correct average thereby resulting in a lower classification or more handicap. Prize winnings shall be based on the submitted average if it is higher than the correct average. However, corrections in averages may be permitted up to the completion of the first game of a series.
Average adjustment provision of rule #319E will be in effect.
Cash prizes will be awarded in each division for handicap total scores and one high single game in each division.
Make check or money orders payable to the Fort Wayne Metro USBC.
USBC rules will apply in all remaining situations.
Multiple participation is permitted, but cash only once.
Entries will be accepted until November 17, 2019 if shift times are available.
Rule #18, the "dry towel" will be in effect.