Tournaments & Results
This pages has FWBA & FWWBA sponsored tournaments and results.  If you have any questions, feel free to contact us.
If you are looking for other tournaments, check-out our Community Events page.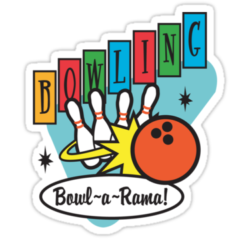 Here are the FINAL Official results for the Fort Wayne City tournament as of FRIDAY, FEB 2 @ 11:30am.
*** The Annual Meeting is February 24th 7pm at Classic Cafe. (not the 17th as stated in the yearbook) Pick up checks at meeting. ***
Singles – Regular
Singles – Open
Doubles – Open
Doubles – Regular
Team – Open
Team – Regular
All Events
(Open = 200 average per bowler & up)
(Regular = 199 average per bowler & below)

WHERE: Georgtown Bowl (Team) & Pro Bowl West (Dbl & Sgl)
COST:    $100 (Team), $40 (Dbl), $20 (Sgl), $5 (All Events)
WHEN:   Jan 6-7, 13-14, 20-21, 27-28 @ 12pm
WHO:     Bowlers that Compete in the FW USBC BA
WHAT:   Sponsored by the FWBA USBC
Download Entry Form
Questions?